Trending...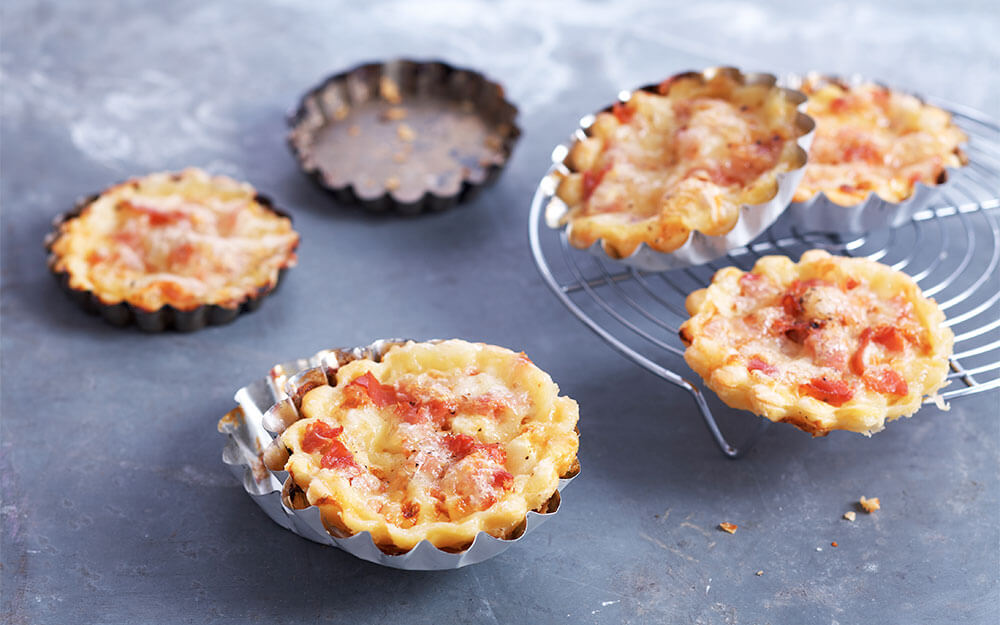 Brunch Culture Turns Mainstream with Top Tips from the Experts
MANHATTAN, N.Y.
-
nvtip
-- What was once a fancy weekend meal is now more mainstream and is not just limited to special occasions or even dining out. According to QSR Automations findings, "Today's concept of brunch began slowly, the social factor has always been present, but brunch didn't exist as a movement until the 1980s and then became mainstream as a "culture" in 2015."
While dining out has not yet returned to pre-pandemic levels, brunch culture is staying strong. Charles Duque, Managing Director of the French Dairy Board says, "We are all eating differently these days and there's a renewed interest in enjoying brunch at home. Versatile cheeses like Emmental feature prominently in egg dishes such as cheese soufflés, croque monsieur sandwiches and cheese omelets."
Here are some ways brunch culture is evolving on the home front. Creativity - Let's Brunch author Belinda Smith-Sullivan says, "Brunch is the most creative meal because there are no rules — as menu offerings can range from a full array of breakfast items to steak and potatoes and everything in between." She adds, "Having lived and attended university in France, eating cheese—everyday—is a major part of who I am. Naturally I included cheese in several of the recipes in Let's Brunch, especially the egg-based dishes. Cheese and eggs are the perfect pairing!" She is particularly fond of French cheeses—some favorites are Camembert, Brie, Triple Crème, Cantal, Morbier to name a few. A couple of her out of the box creative brunch recipes in the book include Breakfast Macaroni and Cheese which includes smoked Gouda and sharp Cheddar and Brie, Fig and Walnut Crostini.
More on nvtip.com
If you haven't seen a brunch board yet, you will soon. There are over 3K posts on Instagram with the tag #brunchboard. Think of it as a more relaxed version of the traditional buffet experience. With no instructions necessary, it's visual, flexible and allows you to combine the best elements of a winning cheese board with all your brunch favorites. Imagine a spread of waffles, bacon and sausage, hard boiled eggs, fresh seasonal fruit, wedges of quiche, chunks of Mimolette and instead of traditional toast, toasted slices of baguette to go with rich Triple Crème cheeses.
Just because you're staying in doesn't mean you can't enjoy a social brunch with friends. But make it virtual by scheduling a date on Zoom or Google Hangouts. A big spread of finger food makes it easy to chat, snack and spend some time socializing. Take your laptop to your dining room table, breakfast nook or backyard and lay out a spread that you can eat leisurely. Great options for nibbling include Pont l'Evêque Tarts with ham and apple in puff pastry, crostini with Époisses and onion jam, breakfast fondue with Emmental and crumbled
More on nvtip.com
bacon and blue cheese deviled eggs made with Bleu d'Auvergne. For more delicious recipe ideas visit
https://cheesesofeurope.com/news/cheeses-europe-celebrates-brunch-culture-insights-pros
Source: Cheesesofeurope.com
---
0 Comments