Trending...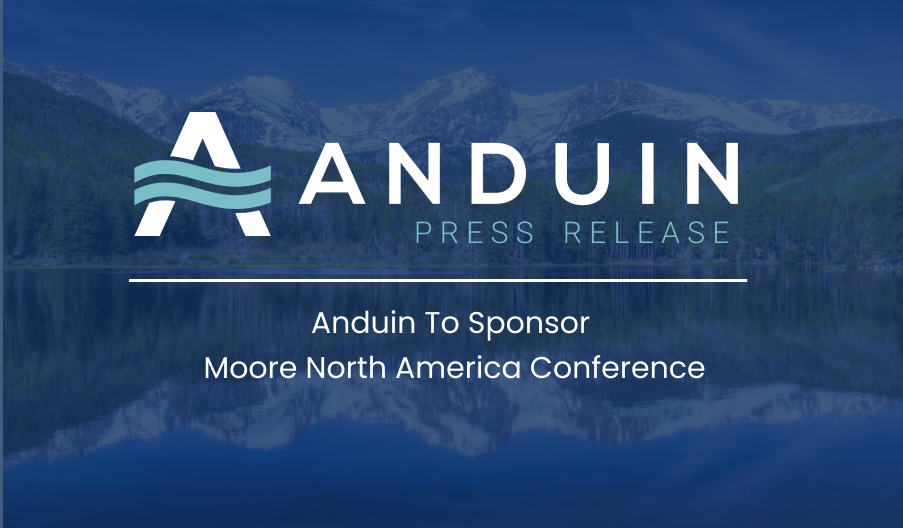 The company will showcase its Intelligence-Based Billing™ platform for accounting and consulting firms in Denver, CO from May 10-12
CHARLOTTE, N.C.
-
nvtip
--
Anduin
, a leading technology company helping professional service firms speed up cash flow, delight their clients, and streamline their practice management operations with artificial intelligence, today announces that the company will sponsor the upcoming Moore North America Conference in Denver, CO from May 10-12.
Moore North America, a member of Moore Global Network Limited (Moore Global), is an association of accounting and consulting firms. Moore North America is the 4th largest accounting association in the United States. Moore North America has a goal to leverage skill-sets within the profession to help firms thrive in networking and learning technical expertise and knowledge.
More on nvtip.com
"Our priority is to help position our firms to drive revenue and accelerate growth," said Ellen O' Sullivan, Executive Director of Moore North America. "Having Anduin as a strategic partner gives our firms the opportunity to work with intelligent solutions that will enable their clients to do just that."
Justin Adams, Chief Executive Officer of Anduin, said: "Anduin is proud to partner with Moore North America where we can collaborate, network, and build trusting relationships with top firms. This association is known for striving to change the world, and we build our solutions with that concept in mind, providing technologies to firms that grow their financial health and enhance their client experiences."
Said Chief Revenue Officer and Cofounder, Pat Morrell, "I particularly like this year's conference theme 'Elevate: Together We Climb' because it reminds me of the hurdles many of us have faced in the last few years, and that working together to utilize technology can really push firms to come out on top."
Source: Anduin
---
0 Comments