Trending...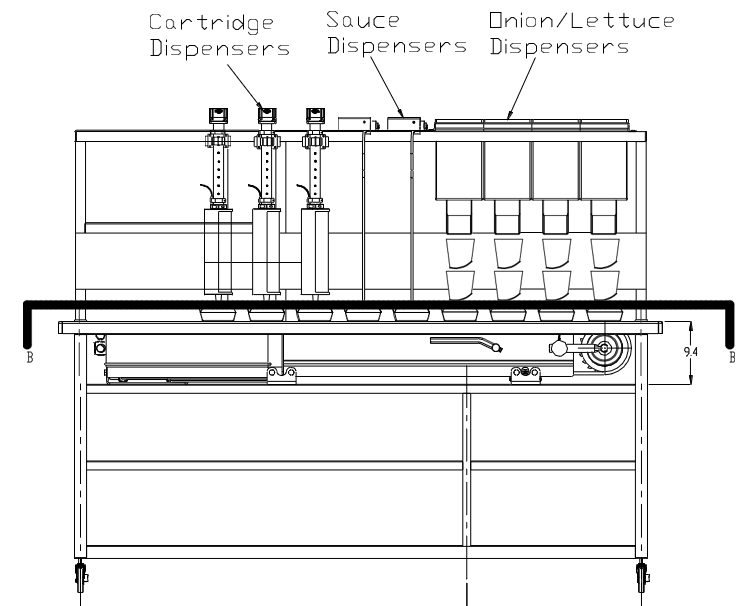 Potential to Save Billions While Improving Operating Efficiencies
LAS VEGAS
-
nvtip
--
Introducing CrewBot™: Revolutionizing Quick-Service Restaurants with Innovative Sandwich Automation System
Creative Ventures, Ltd. is thrilled to unveil the
CrewBot
™, a cutting-edge conveyor-driven sandwich automation system that promises to reshape the Quick-Service Restaurant (QSR) industry. Developed by a seasoned McDonald's franchisee, CrewBot aims to transform the way sandwiches are prepared and customized, seamlessly integrated with the store's Point of Sale (POS) system. This patented, groundbreaking technology, now available for sale or exclusive licensing, holds the potential to redesign the QSR sandwich assembly process while delivering substantial cost savings.
CrewBot was born from the vision of a dedicated franchisee who recognized the need for a smarter, faster, and more accurate method of assembling sandwiches in the competitive QSR landscape. With years of experience in the industry, the inventor identified the challenges faced by both store managers and franchisors – from maintaining consistency in customization to enhancing efficiency during peak hours. In addition, employee turn-over and a reduced labor pool has now created a demand for increased automation in the QSR arena.
More on nvtip.com
Here's how it works:
1. CrewBot allows the store to easily customize their customer's orders through an intuitive interface. From choosing ingredients to specifying condiments and extras, the CrewBot system has complete control over sandwich creation.
2. CrewBot seamlessly integrates with the QSR's POS system, ensuring that orders are accurately transmitted to the sandwich assembly line, eliminating errors caused by manual order processing.
3. The heart of CrewBot is its patented conveyor-driven assembly line. Ingredients are precisely dispensed, reducing wait times and streamlining the production process.
4. QSRs can now maintain consistency in sandwich preparation across all locations. Each sandwich is assembled to exact specifications, ensuring the highest quality and customer satisfaction.
5. The true innovation of the CrewBot lies in its potential to save tens if not hundreds of millions of dollars each year, by reducing the need for extensive line worker staffing per shift.
"We envisioned CrewBot as a transformative leap forward in QSR technology," shared Victor Donisi, the visionary behind this revolutionary invention. "Our aim was to enhance customer service while improving operational efficiencies. With CrewBot, QSRs can seamlessly achieve both objectives."
More on nvtip.com
The patented CrewBot system, is the only conveyor-based sandwich assembly system in the QSR industry. With its patent and engineering support, CrewBot is being offered to the market for the first time, presenting an extraordinary opportunity for QSRs to stand out in a competitive market.
CrewBot is currently available for sale or exclusive licensing to QSRs (or their equipment suppliers) looking to generate substantial cost savings and improve operations.
About CrewBot:
CrewBot is a patented, pioneering sandwich automation system designed to revolutionize the Quick-Service Restaurant industry. Developed by a seasoned McDonald's franchisee, CrewBot seamlessly integrate with the QSR's POS system, offering customers easy customization options and streamlining the sandwich assembly process.
https://crewbots.godaddysites.com/
For sales, licensing or media inquiries, please contact:
Larry.bracco@gmail.com
818-930-8643
Source: Creative Ventures, Ltd.
---
0 Comments